A selection of my work from the past year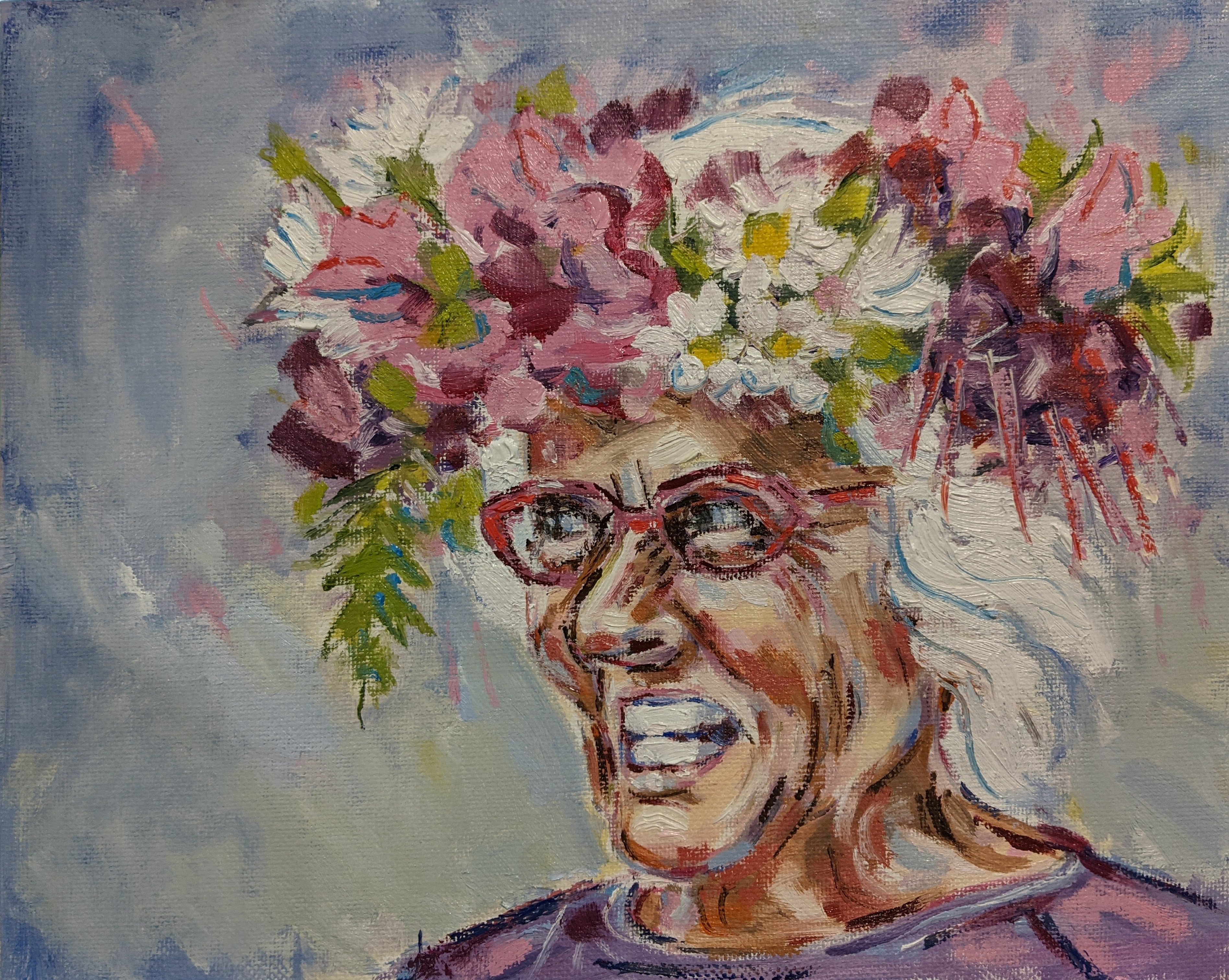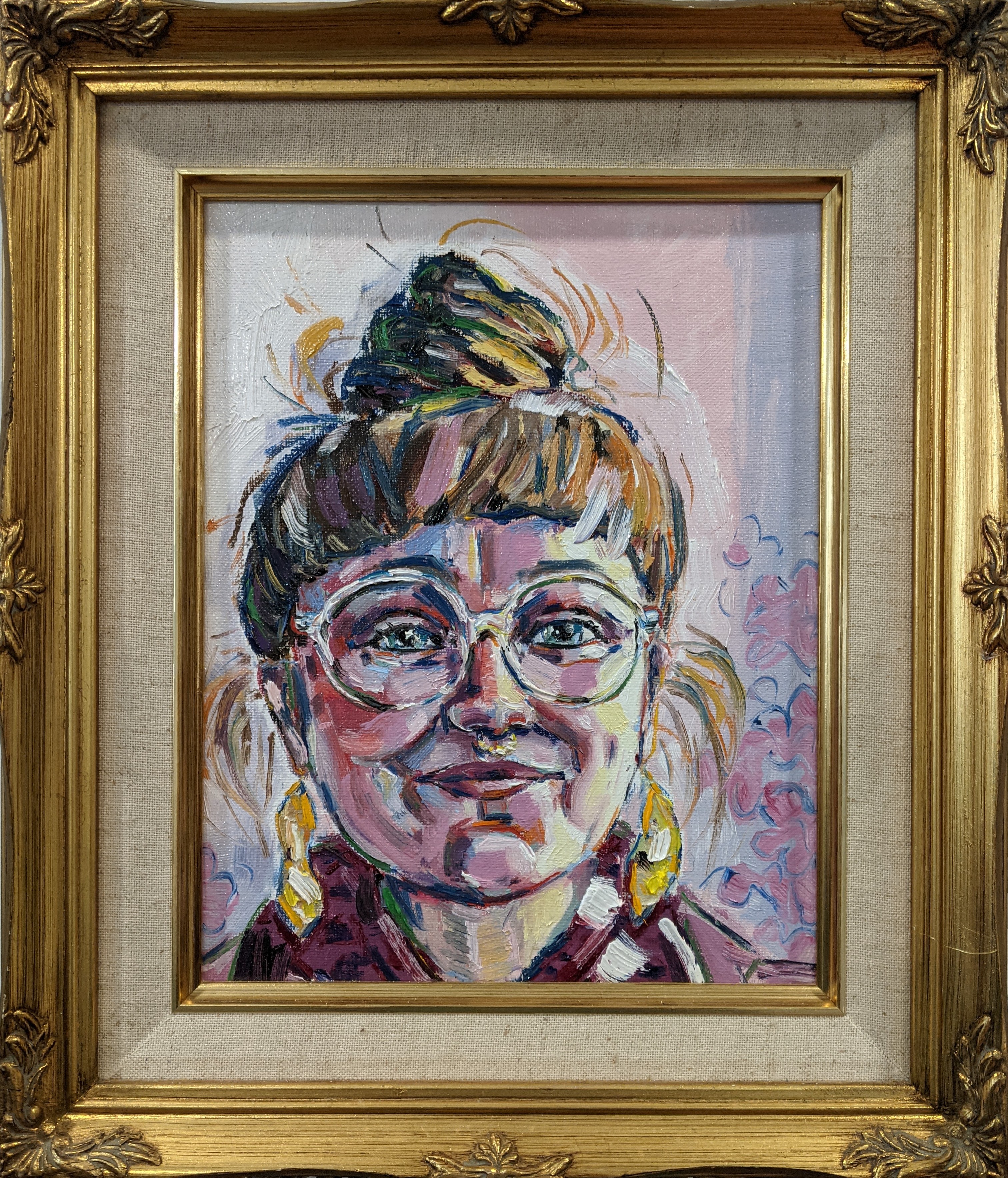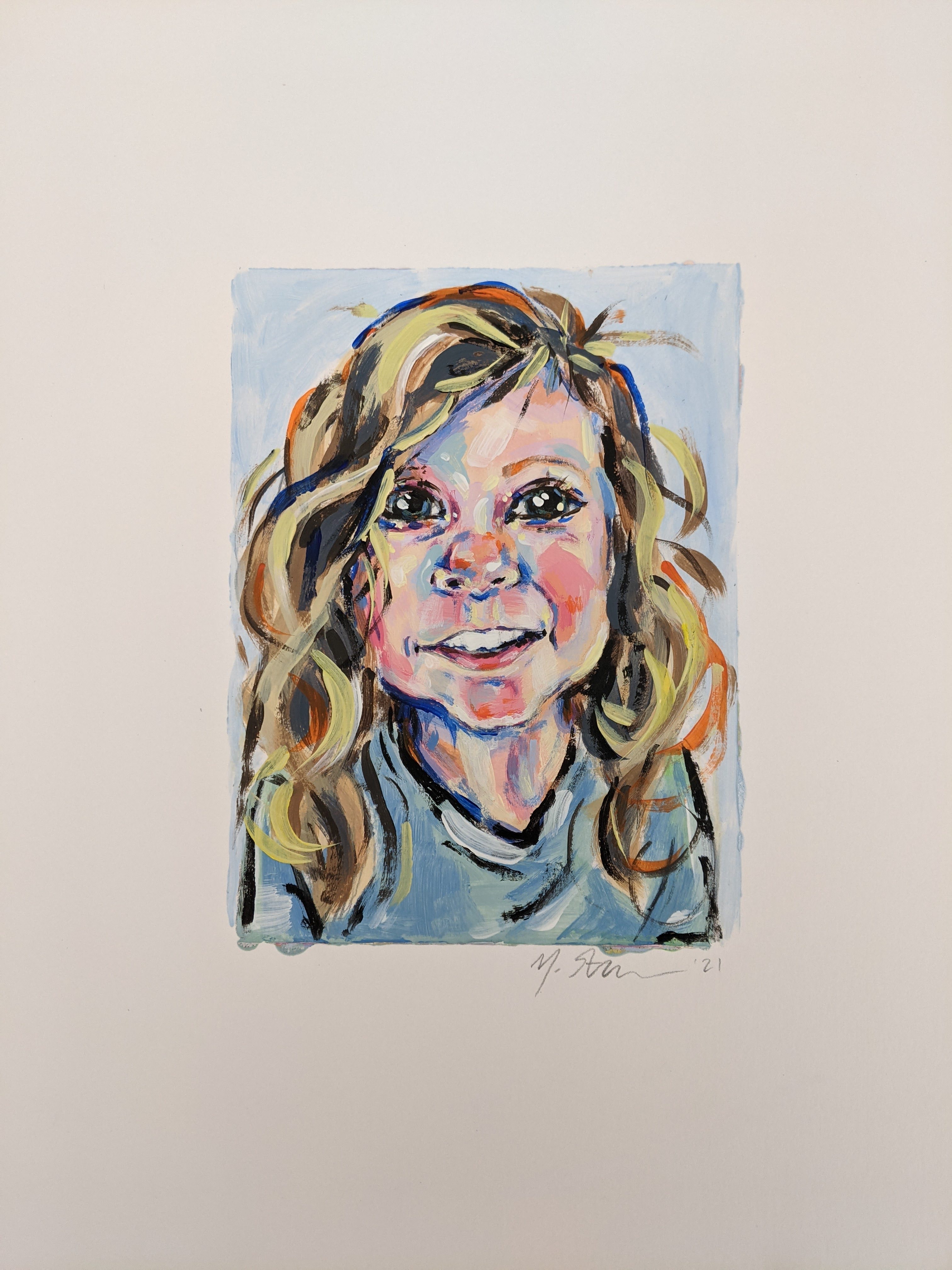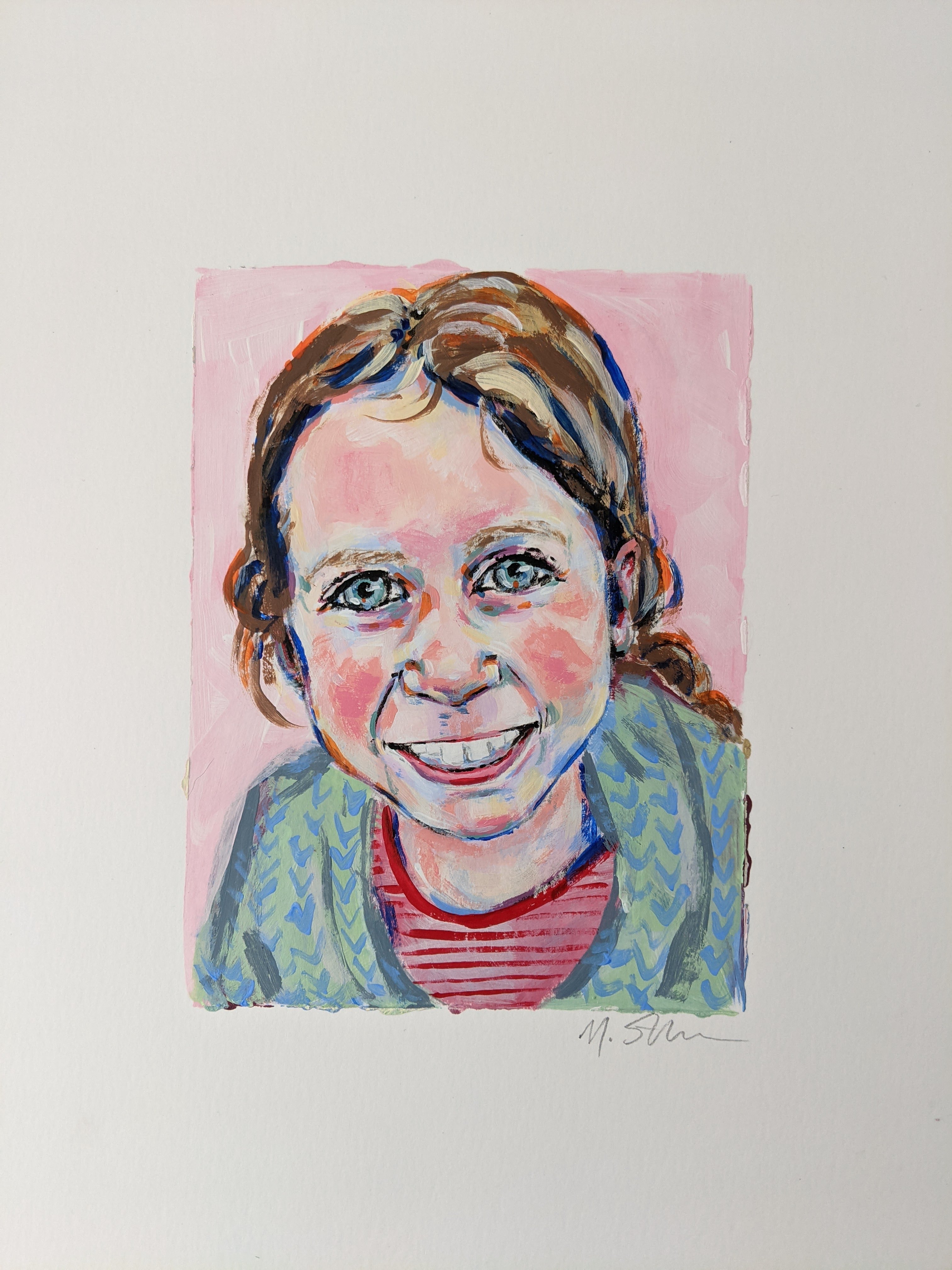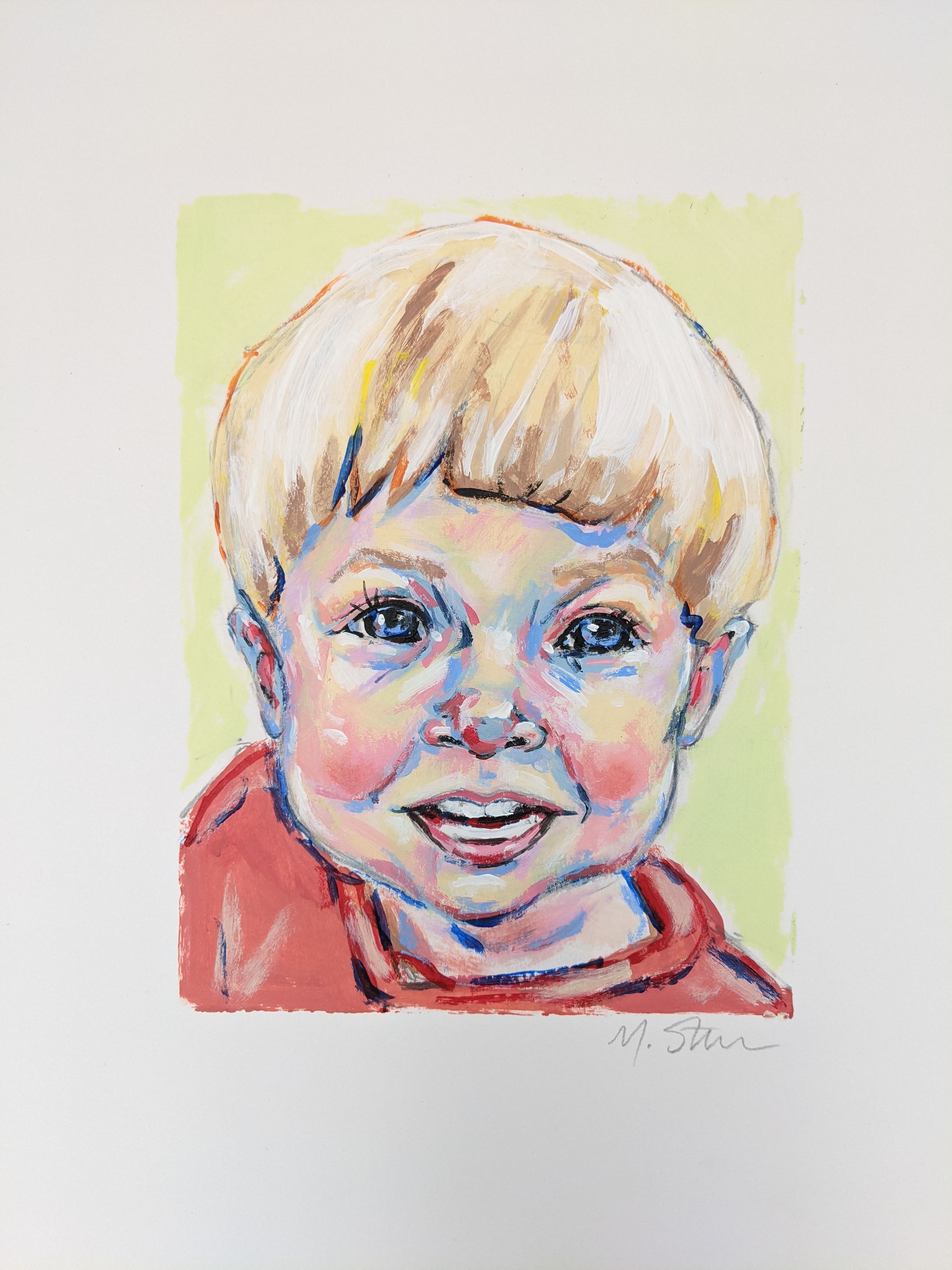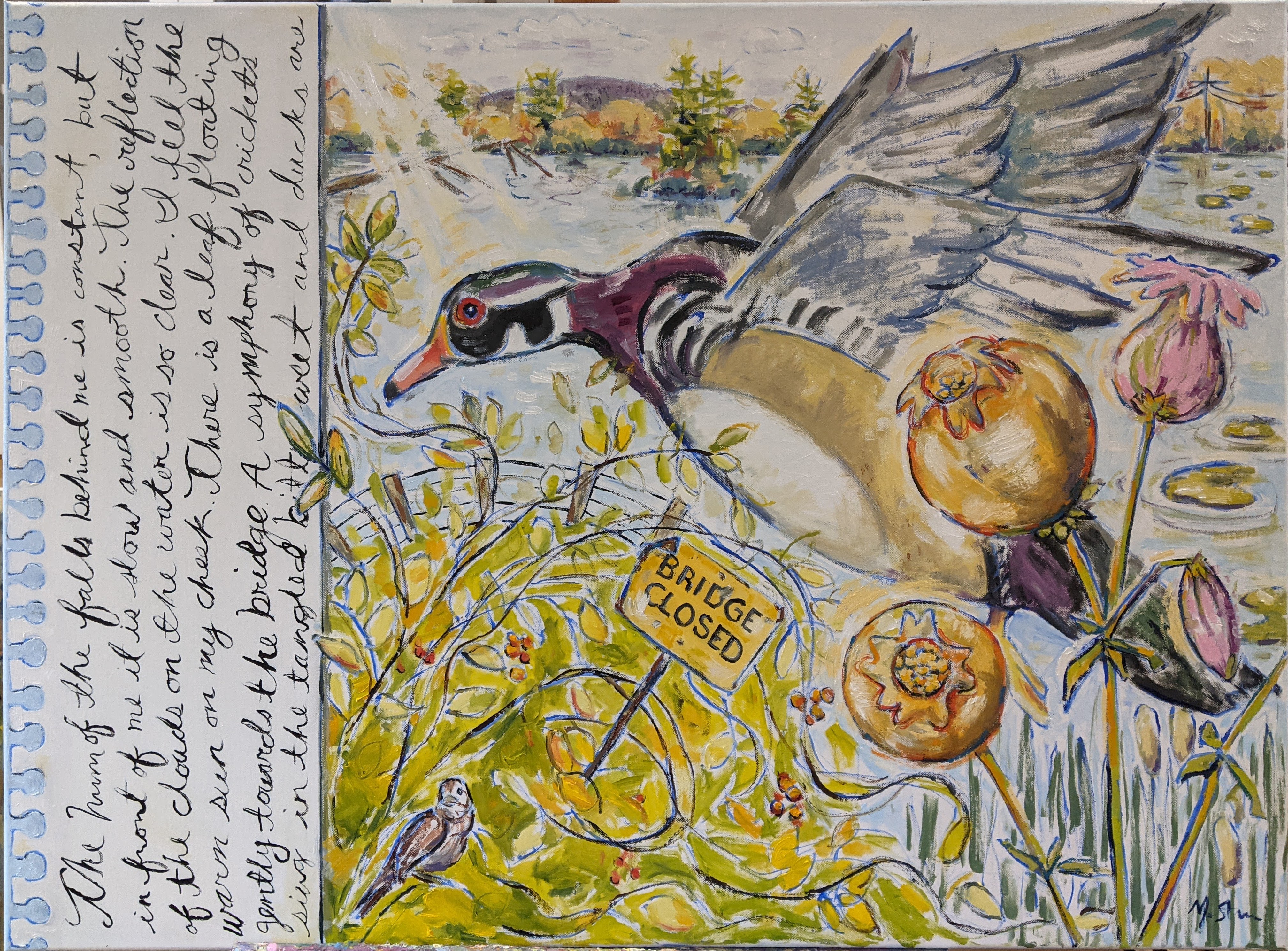 I am a self-taught portraitist with a keen interest in people. With a degree in Theater Arts and decades of character study, I now channel this curiosity about people into painted portraits. My portraits capture the unique and special qualities of each individual personality, with great care taken to express admiration for every person. It is my hope that these portraits become family treasures, handed down for generations.
Working primarily in oils, my painting style is bold and colorful, and a hearty dose of fun breathes life into each painting. I tend toward a cheerful and theatrical presentation, incorporating characteristics from historical portraiture styles in a cheeky and loving nod to the past.
Having lived in New York and Boston, I now paint from my studio in New Hampshire with my trusty art dog always under foot. The natural beauty of New England has a strong influence on my work and I can sometimes be found sketching on a mountain top, exploring the world from a nature journal perspective.
I am available for commissions and happy to hear from you. Please contact me to discuss your ideas.